Thousands Are Sailing 

(excerpt)
BY  T H E  P O U G E S
In Manhattan's desert twilight
In the death of afternoon
We stepped hand in hand on Broadway
Like the first men on the moon.
And "The Blackbird" broke the silence
As you whistled it so sweet.
And in Brendan Behan's footsteps
I danced up and down the street.
Thousands are sailing
Across the Western Ocean
Where the hand of opportunity
Draws tickets in a lottery.
That some of them will never see.
Their bellies full, their spirits free
They'll break the chains of poverty
And they'll dance.
Wherever we go, we celebrate
The land that makes us refugees.
From fear of priests with empty plates
From guilt and weeping effigies
Now we dance to the music
And we dance.
P H
I L A D E L P H I A,  1 9 1 5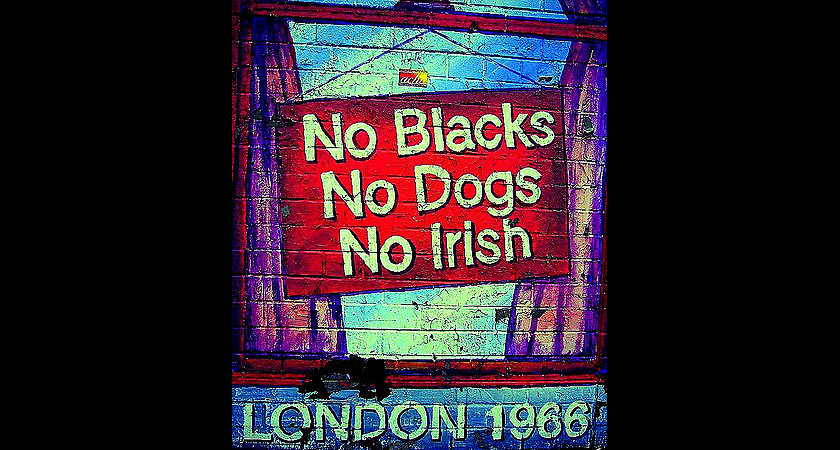 LONDON,  1966
_______________________________________________________________________
IRISH  WAYS   (excerpt)
By John Gibbs
Cromwell and his soldiers came,
Started centuries of shame,
But they could not make us turn,
We are a river flowing,
800 years we have been down,
The secret of the water sound
Has kept the spirit of a man
Above the pain descending,
Today the struggle carries on,
I wonder will I live so long
To see the gates been opened up
To a people and their freedom,
To a people and their freedom.